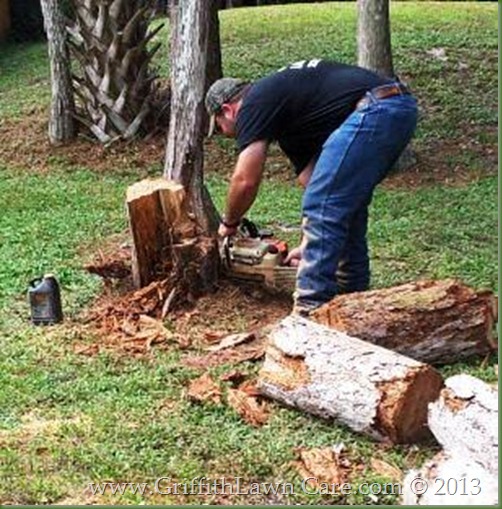 Tree Removal | Brush Clean Up | Brush Hog Service
Whether you're an individual home owner or a homeowner association – condominium association management company, you already know that surprises happen in the best kept lawns and gardens. Trees fall or are blown down by wind and branches require trimming back so that they don't damage structures or vehicles. Preventative landscape maintenance is always the best way to go but when those little landscape surprises pop up and you need fallen trees or windstorm damage cleaned up, call Griffith Lawn Care.
Griffith Lawn Care has the equipment to remove fallen tree debris and we're available for emergency calls after hours and on weekends. Griffith Lawn Care of Bonita Springs, Florida has years of experience with both storm clean up and lawn care. Count on us to help if you have an emergency tree removal situation. While Griffith Lawn Care is locate in Bonita Springs we do emergency clean up in Lee and Collier Counties. For immediate assistance, call Jon Griffith at 239-287-8710.