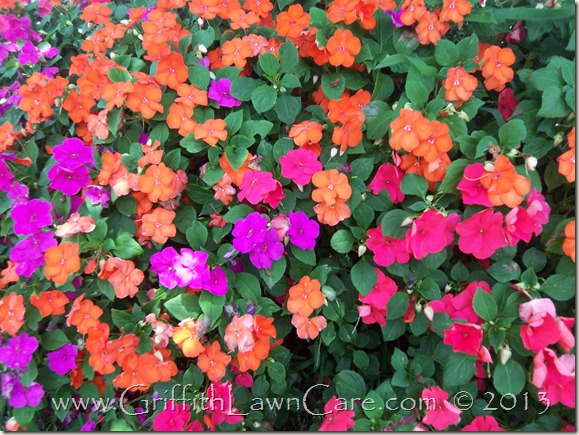 Ornamental Lawn Planting – Annuals and Perennials
Lawn care is a year round effort in Bonita Springs due to the mild climate. Weeding and maintaining mulch flower beds is a weekly task. Perennials and annual flower plantings is a major task that happens twice a year in the Bonita Springs area and as-needed maintenance to keep flower beds and gardens looking great.
Some flower plantings simply can't survive the heat of southwest Florida so different, more heat resistant, flowers are planted for the summer months starting mid-May through late October.
When the time comes to add new plantings to your flower beds count on Griffith Lawn Care to remove existing plants, rejuvenate the flower bed and install new plantings with mulch. We provide gardening service to add curb appeal to your home or business.
If you'd like an estimate for lawn care service or installation of annual flower plantings or perennial plantings in the Bonita Springs, Florida area, call Jon Griffith 239-287-8710.