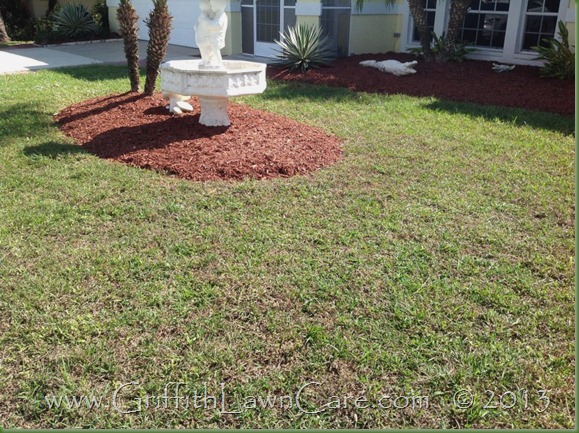 Mulch and Pine Needle Beds in Bonita Springs
There's nothing that sets off a lawn better than fresh mulch and edged flower beds. Whether you're just looking to freshen your yard or spruce it up before you sell your home, fresh mulch adds tons of curb appeal.
Mulch comes in a variety of colors and tree sources, even as natural as pine needle mulch.
Keeping your mulch fresh is also wise because a thick lay of mulch reduces invasive weeds reducing the need for herbicides and also provides a layer of insulation that holds in moisture. Southwest Florida, including the city of Bonita Springs, usually will have watering or water usage restrictions. A thick layer of mulch reduces the water need to keep your flowers and planting healthy during the driest time of the year.
Call today if you'd like to have your mulch beds refreshed and some new plants put in to really set it off. We can also help you with choosing a selection of plants that require less water, also. Griffith Lawn Care, your Bonita Springs lawn care service 239-287-8710 – ask for Jon.