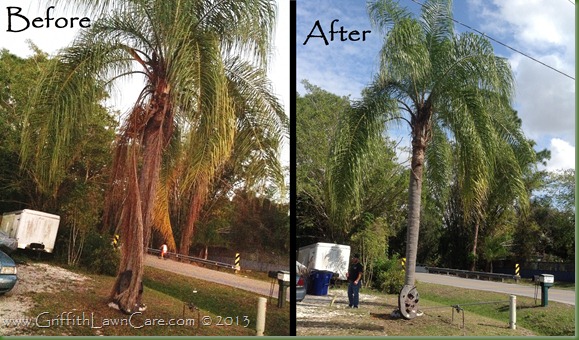 Griffith Lawn Care offer a palm tree trimming service in addition to tradition lawn mowing, bush hogging and junk & debris removal. Keep your yard free from falling and blowing debris by keeping your palm trees trimmed on a regular basis. Regular palm tree trimming not only makes trees look good buck also helps keep the tree healthy
If you are considering getting your palm trees trimmed call Griffith Lawn Care for an estimate. We offer a flexible schedule for tree trimming. Whether you need a one-time tree trimming or want to get on a regular schedule for monthly or quarterly tree trimming, count on us to help.
To request a palm tree trimming estimate contact Jon Griffith at 239-287-8710
Griffith Lawn Care is a local, family owned and operated lawn care and tree trimming service in Bonita Springs, Florida. We appreciate your business!