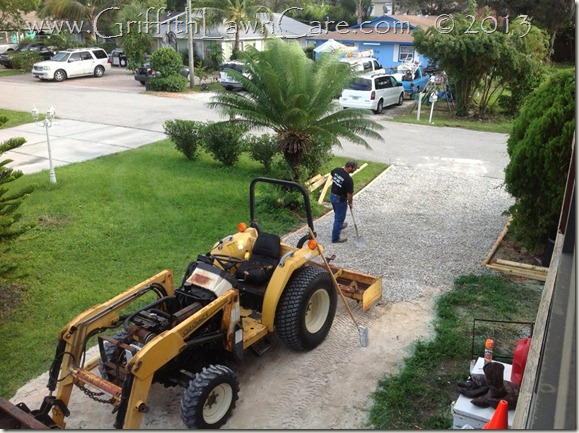 In addition to traditional lawn care service, Griffith Lawn Care offers tractor service and bush hog mowing service. Tractor service can include anything that requires moving items with the front end loader of the tractor or scraping or spreading of materials with the box blade of the tractor.
If you have a significant amount of dirt or stone to move call Griffith Lawn Care and put the shovel down. We provide tractor service in the Bonita Springs area, as well as Estero, Fort Myers, Naples and the barrier islands. Tractor service includes an experienced operator so there is no need to rent a tractor and hire a separate tractor operator or chance properly operating the tractor yourself.
Tractor service is also available for junk removal or debris removal in Bonita Springs. We also offer bush hog mowing services, as well.
Family owned and operated, count on Griffith Lawn Care for your tractor service in Bonita Springs. Call Jon Griffith for an estimate of tractor service at 239-287-8710